The secondary hull and both warp engines were covered in a vast web of cracks in the paint. In the above photo, arrows show where the paint lifted off the primed plastic. Smaller decals floated on the still wet matte finish layer and shifted out of position. In the lower left corner of the image, paint can be seen flaking off.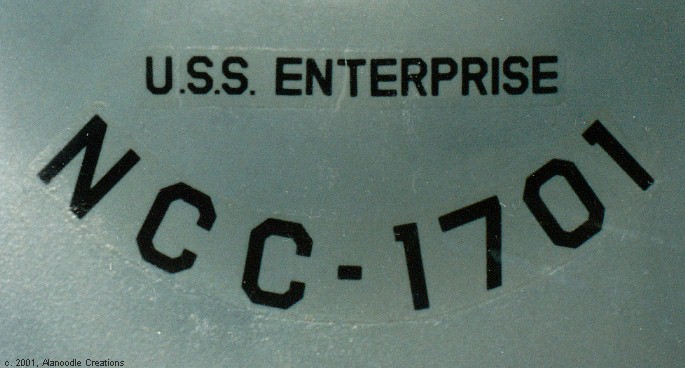 The Krylon Matte Finish was absorbed by the decals, causing them to swell. When it dried, the decals shrunk creating separation marks at the edges. Some decals, like the "U.S.S. ENTERPRISE" marking seen above on the top of the saucer split apart. The lighting really shows off the "orange-peel" texture of the paint towards the lower left corner of the image.
I had to decide: fix it or forget it.