---

---


This is Lunar Models' 31 inch long cast resin kit, built with the addition of a scratch-built, illuminated
command room, a scratch-built, moveable communication antenna and some additional detailing.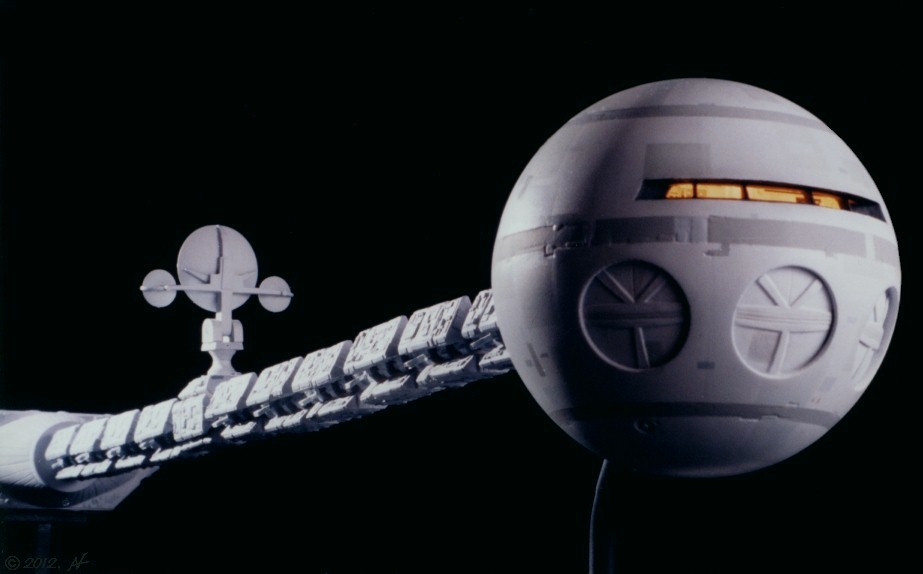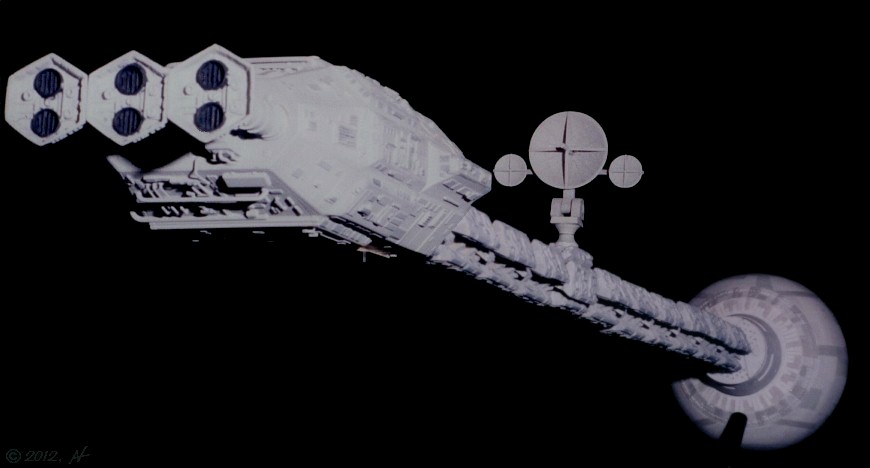 The communication array was scratch-built from plastic
sheet stock and spare parts and rotates in two axes.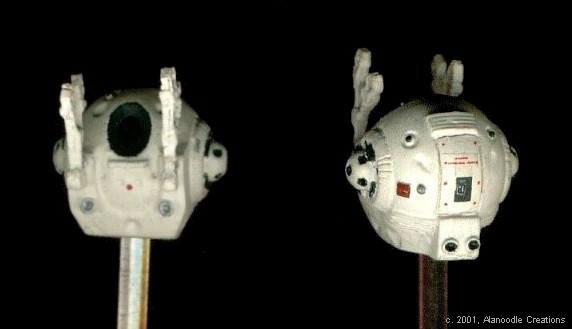 The EVA Pod is one half inch in diameter.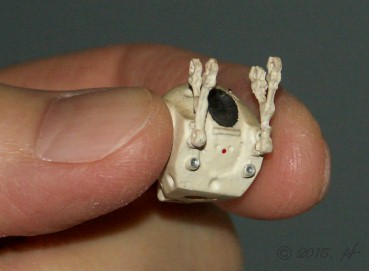 Building Lunar Models' Discovery from 2001: A Space Odyssey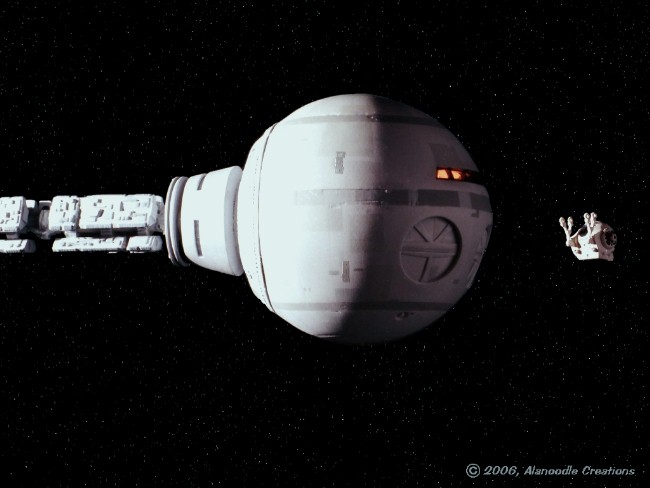 Click for larger, 1024 x 768 image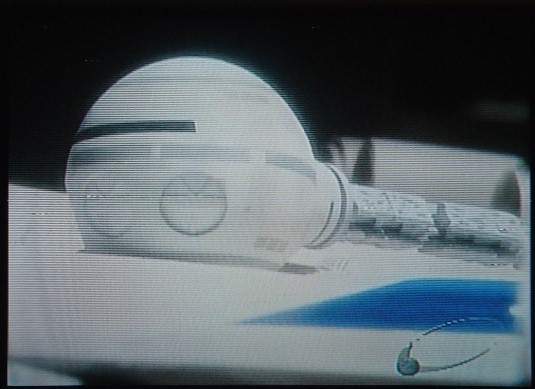 The model was filmed for the Discovery Channel TV show The Great Books - 2001: A Space Odyssey. The show looks at the collaboration of science fiction author Arthur C. Clarke and film producer/director Stanley Kubrick to create the novel and film.

Filmed in 2002 and first shown on the Discovery Science Channel in 2004, it features narration by William Shatner and my misspelled name in the "Special Thanks" section of the closing credits. (Don't blink!)

The program can be seen in its entirety on YouTube, here. The model appears about 18 minutes into the show.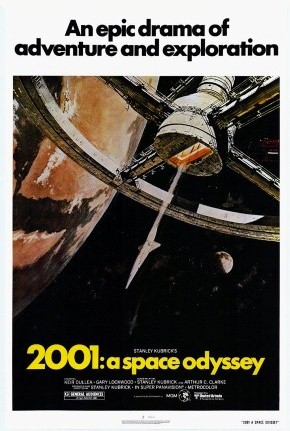 ---