---

Kit: Horizon
Size: 1/30 scale, 16 inches long, 8 1/2 inches tall
Completed October 22, 1992
---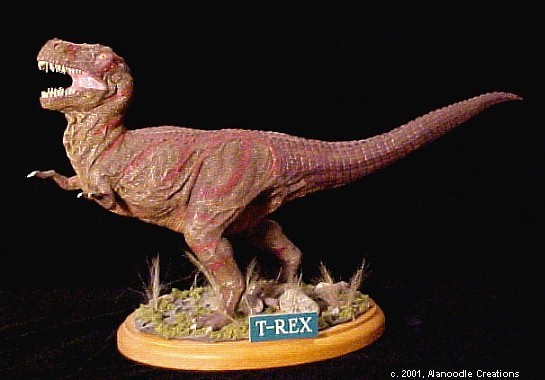 This vinyl kit is from Horizon's "Original Dinosaur" series. The master for the kit was sculpted by movie creature artist Moto Hata (Men in Black, 300). It was built without modification and was painted with Tamiya acrylics. The base is epoxy putty covered with Woodland Scenics Turf and Tall Grass along with back yard rocks and twigs.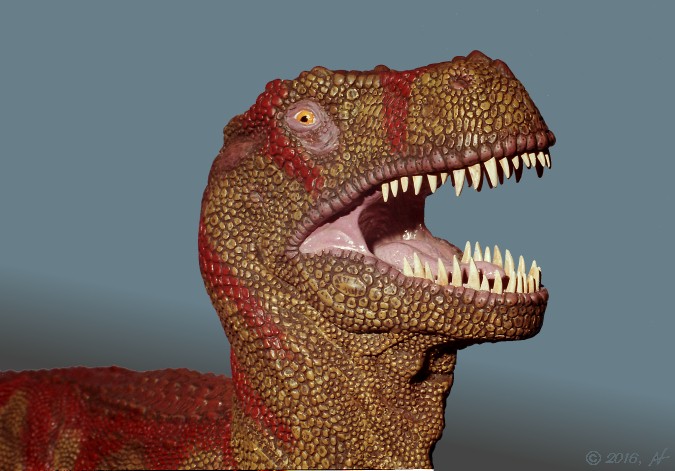 Click for a bigger image.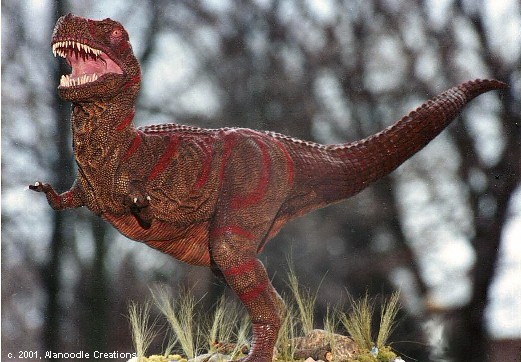 Photographed on location. Click for a bigger image.
---