---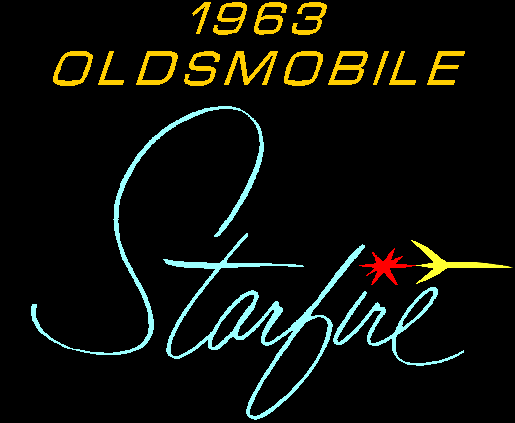 Kit: Jo-han
Size: 8.5 inches, 1/25 scale
Completed in 1988
---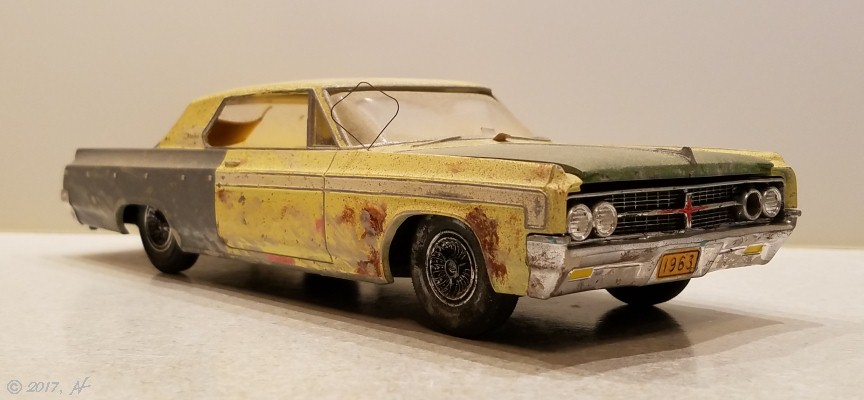 A more honest rendition than the artwork on the kit's box.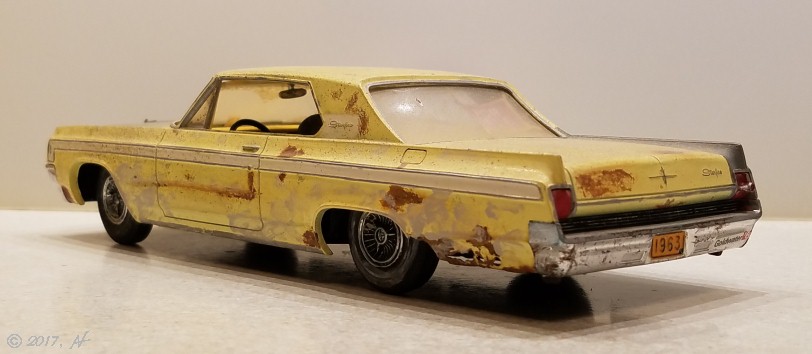 Modifications were made with a Dremel rotary tool and a Bic lighter. The wire-hanger antenna is steel wire.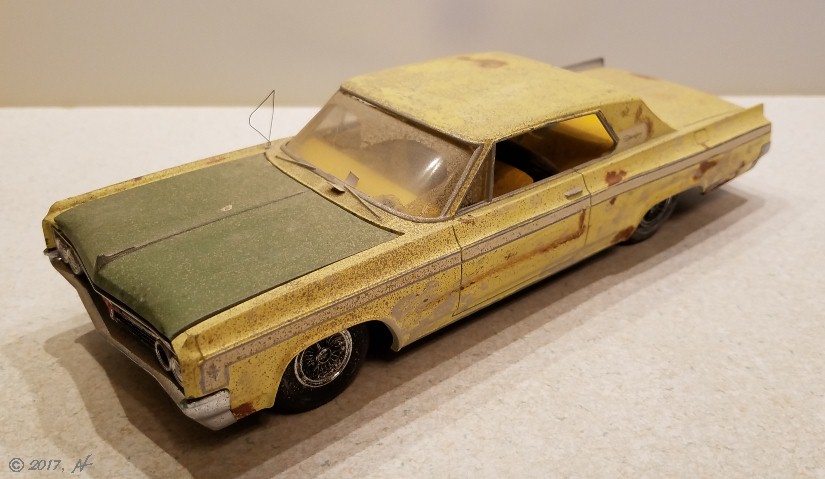 The body and interior colors are Krylon spray paint. Details, rust and mud splatter are Model Master enamels.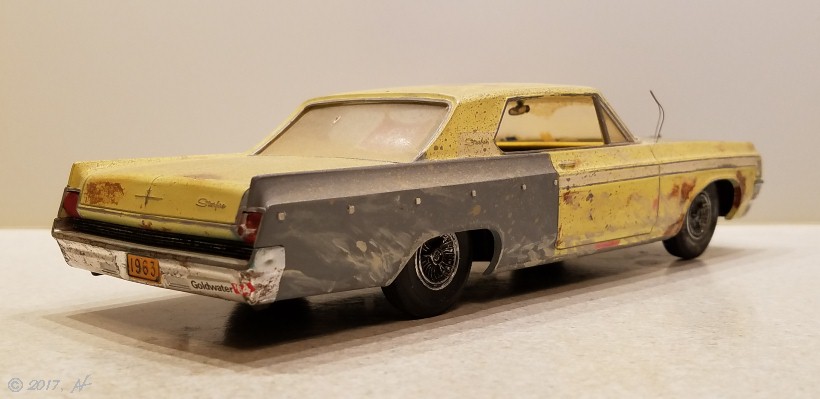 This model won the "Most Humorous" award at the Long Island Auto Replica Society
(LIARS) 1993 Model Expo. If this was your car, would you find anything funny?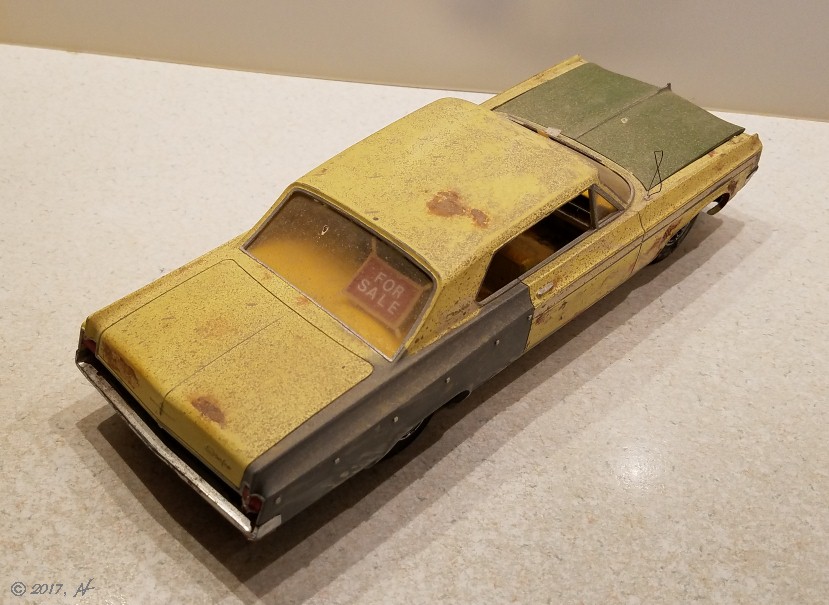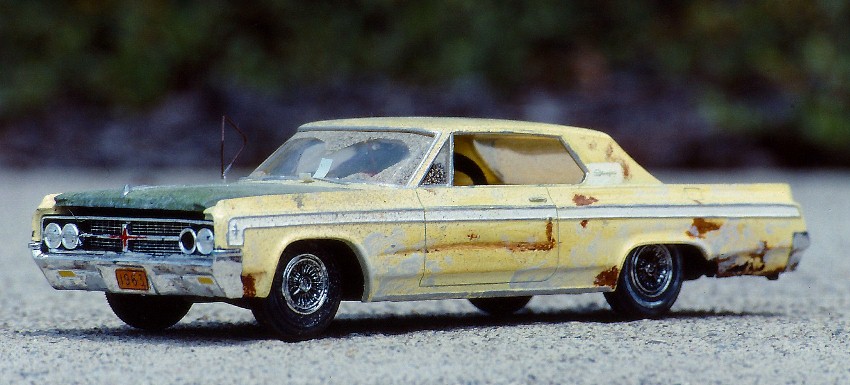 Photo by Vince Fortunato. Click for a larger image.
---