---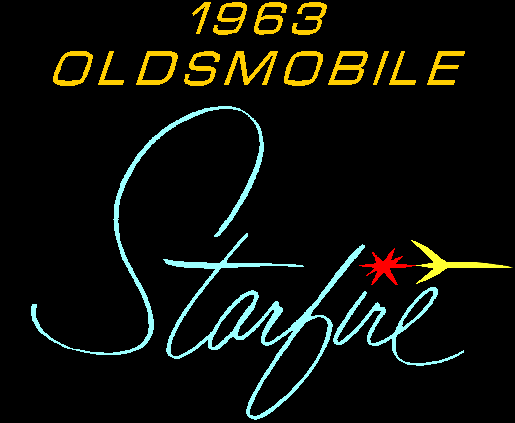 Kit: Jo-Han
Size: 8 1/2 inches long, 1/25 scale
Completed in 1988
---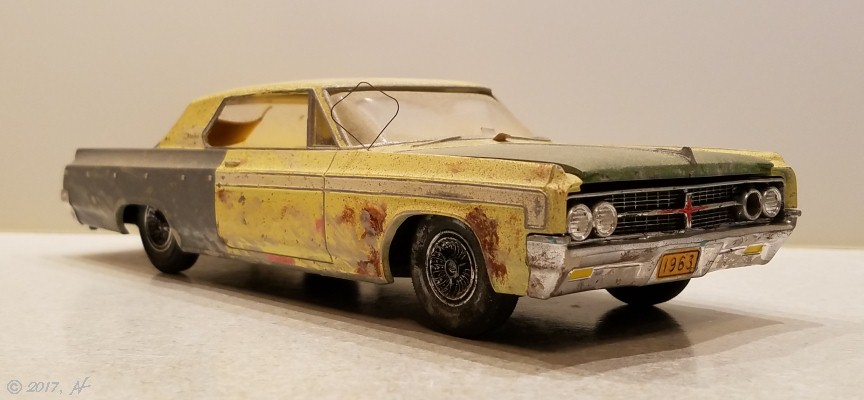 A more honest rendition than the artwork on the kit's box.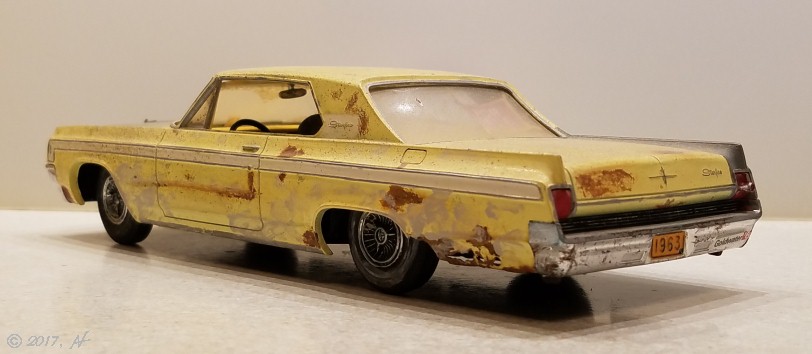 Modifications were made with a Dremel rotary tool, a #11 X-acto blade and a
Bic lighter. The wire-hanger radio antenna is made from 0.008 inch guitar string.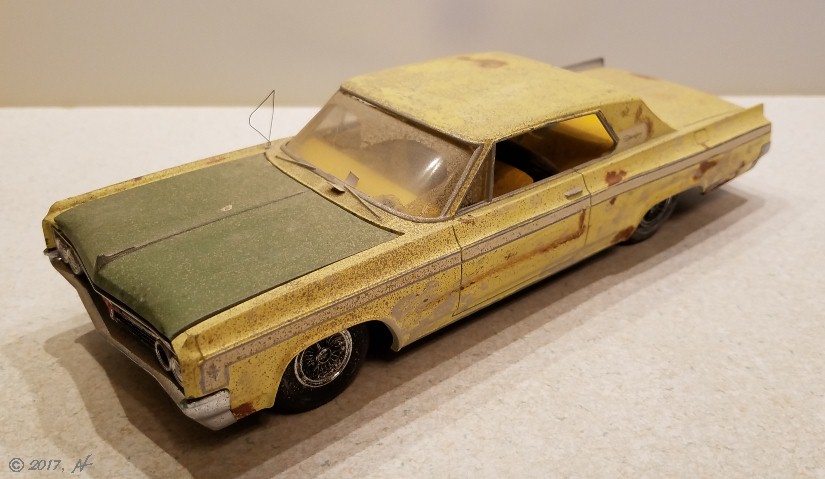 The body and interior colors are Krylon spray paint and Bond-tite automotive primer. Details, rust and mud splatter are Model Master enamels. The bumper sticker is a dry transfer by Woodland Scenics.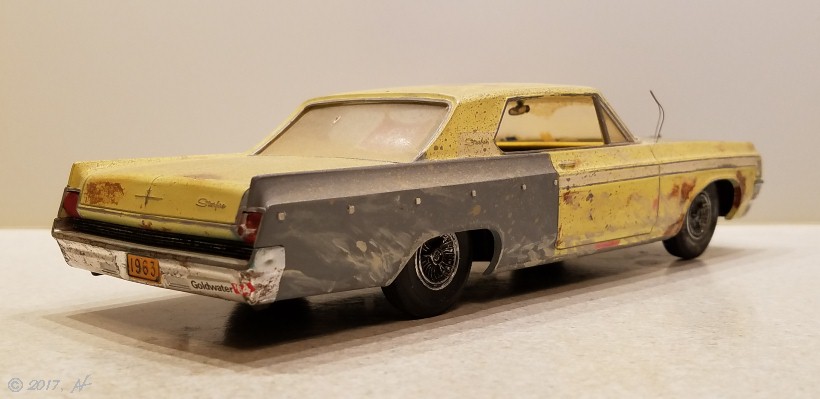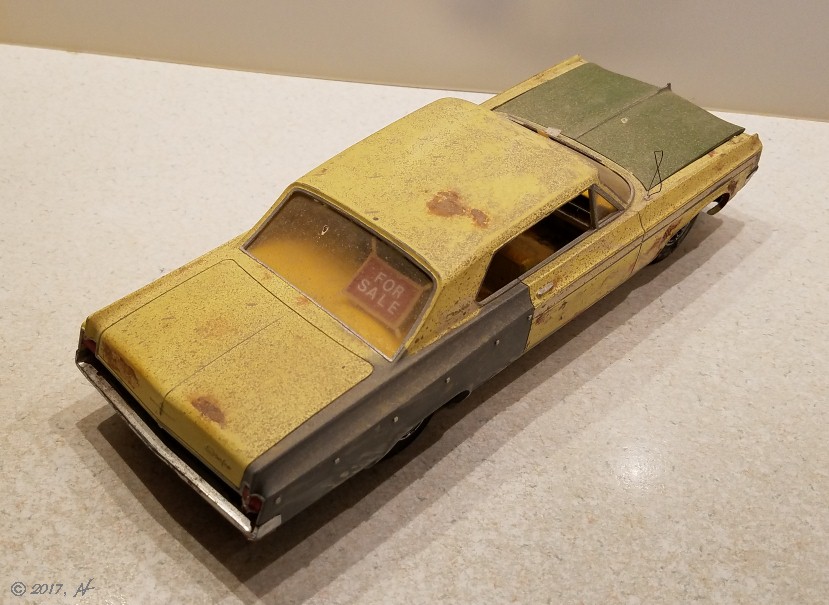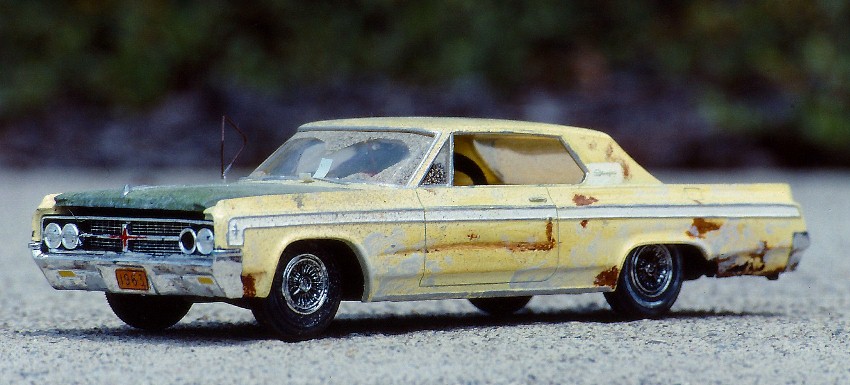 Photo by Vince Fortunato. Click for a larger image.
---