---

Kit: GEOmetric Design/Max Factory Custom Craft "King Kong"
Size: 8 inches tall, 1/35 scale
Figure completed: April 6, 1997
Diorama completed, June 8, 1997
Read a review of this kit
---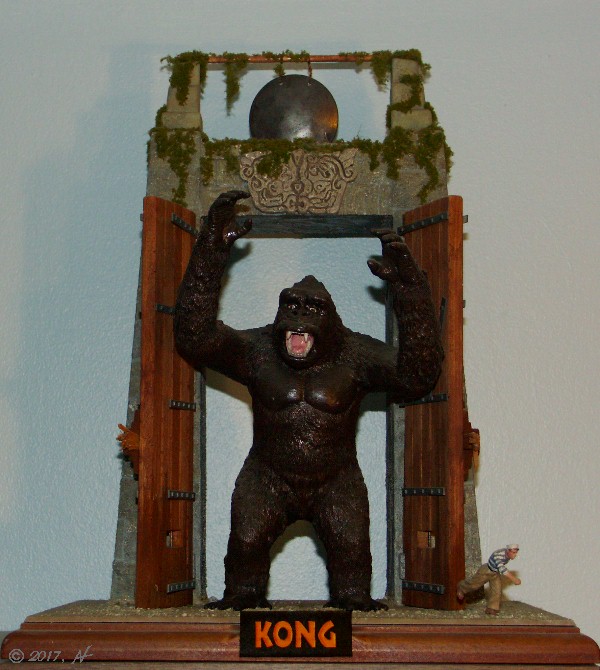 Click for a larger image.
From the 1933 movie, GEOmetric Design/Max Factory Custom Craft's vinyl figure kit in a scratch-built diorama.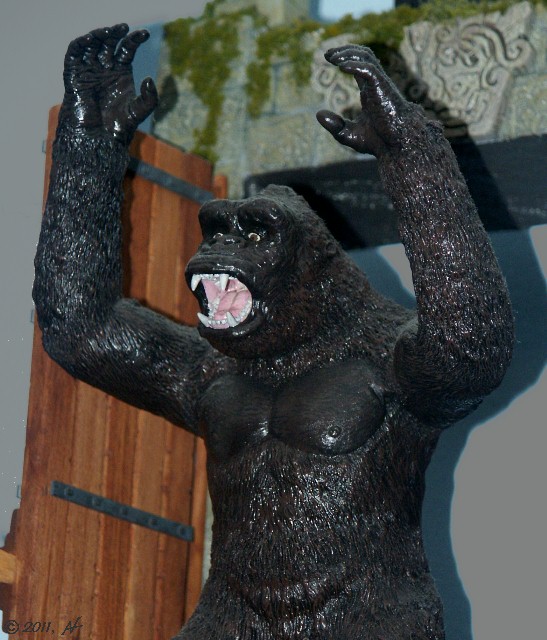 Click for a larger image.
The archway is 15 1/2 inches tall and was built out of sheet styrene. The doors are made of basswood with styrene detailing. For the brickwork and ground cover, paint was thickened with baking soda to add texture.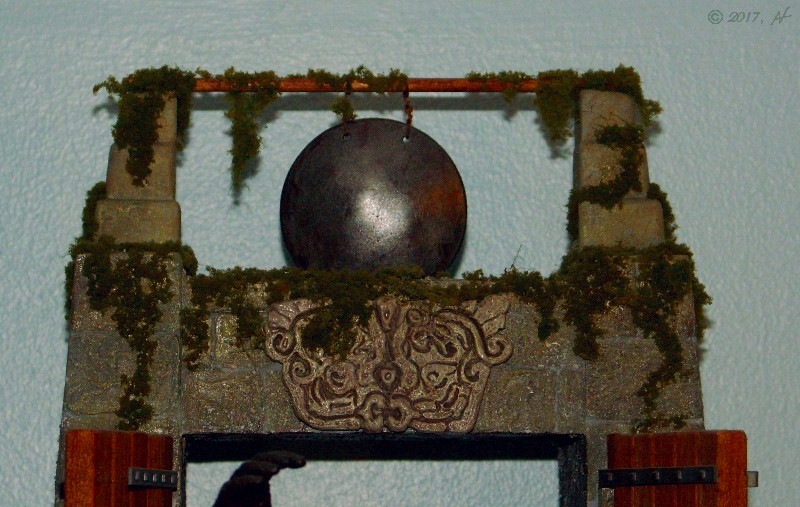 The gong is heat-formed styrene and the pillars are vacuformed styrene with a quarter-inch wood dowel across the top. Foliage and vines are made from Woodland Scenics foam-rubber turf. The Aztec-style carving above the gate was made from a quarter-inch thick piece of Ren-Shape polyurethane foam, hand-carved with a rotary tool.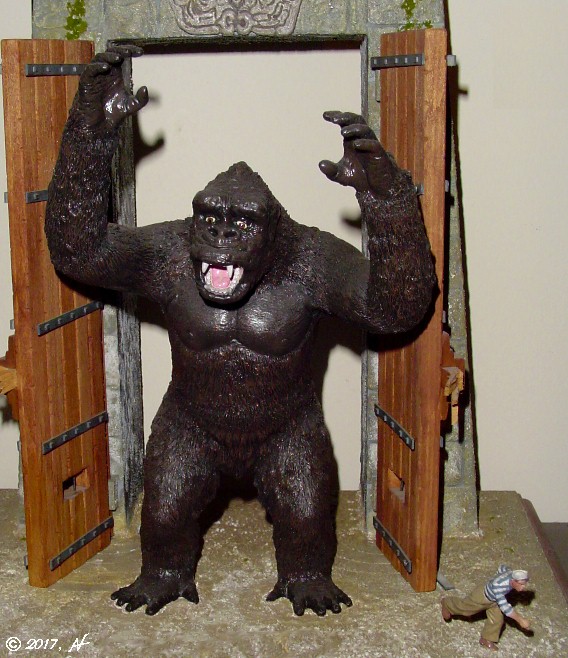 Click for a larger image
Kong and the rest of the diorama were painted with Tamiya acrylics and detailed with Model Master enamels.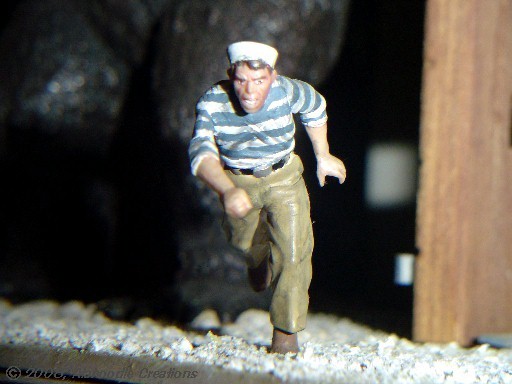 The one and a half inch tall sailor was originally a 1/35 scale paratrooper which was molded in a walking position. One arm and one leg were re-positioned to give the figure the running pose. The hat is a section of paper cone.

The skull, below, was an additional head that came from the same paratrooper set. It was re-shaped with a file and a hobby knife and is just under a quarter-inch wide. It's just barely visible in the top image behind Kong's right foot.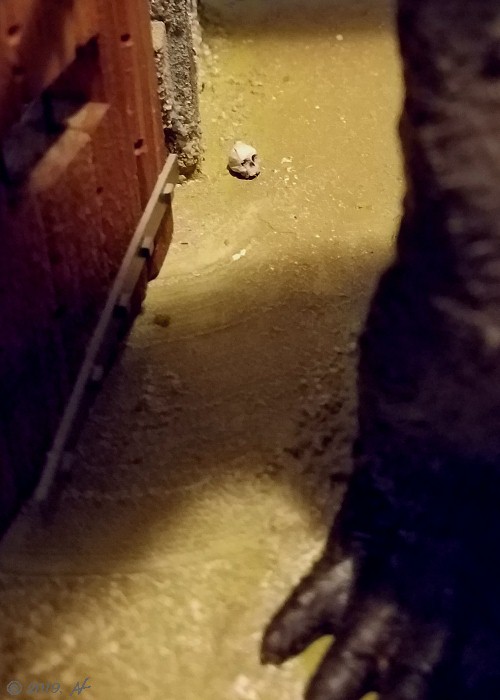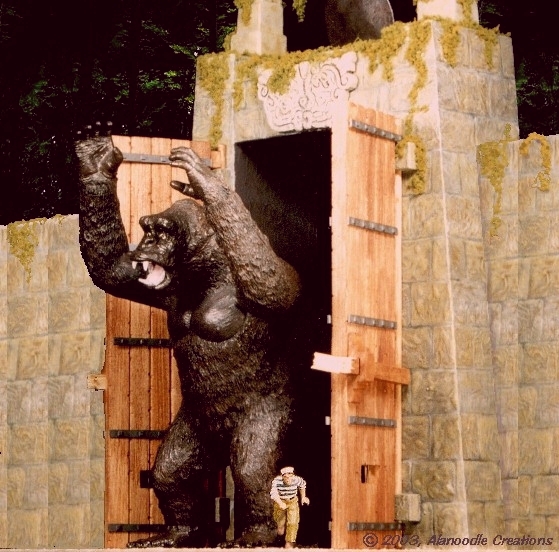 ---