---

Kit: AMT-Ertl
Size: 18 inches long
1/650 scale (based on conjectural ship length of 970 feet)
Completed June 13, 1993
---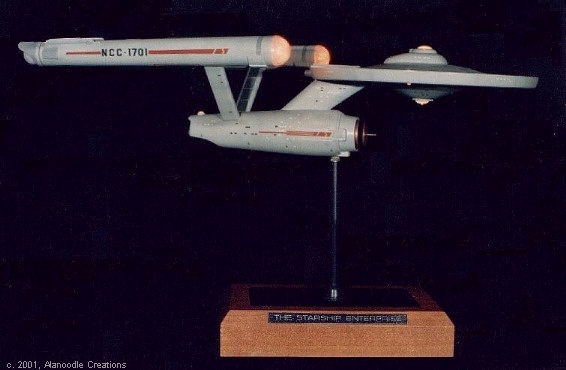 This is a highly modified build-up of AMT-Ertl's classic Enterprise kit. Nearly every part was re-worked or replaced with scratch-built parts. Lights are a combination of model railroad bulbs, LEDs and fiber optics. The model is powered by 6 volts, supplied either by an external source or by four C-batteries that that can be held in the base.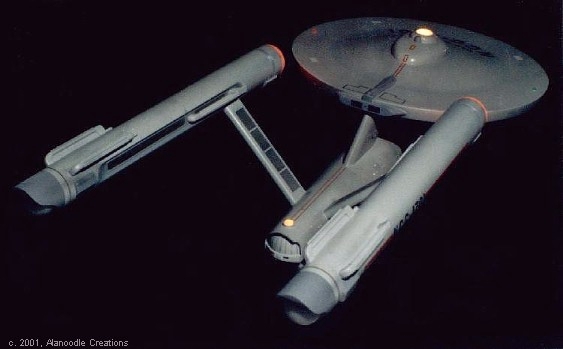 Windows and many markings are home-made decals while
some markings are from Decalex's aftermarket decal sheet.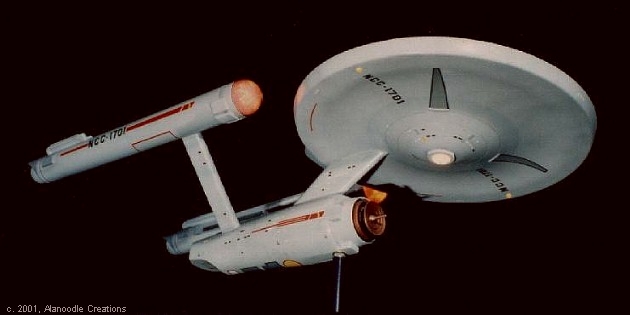 This model was originally completed in 1991, then stripped
and re-painted in 1993 due to a paint compatibility issue.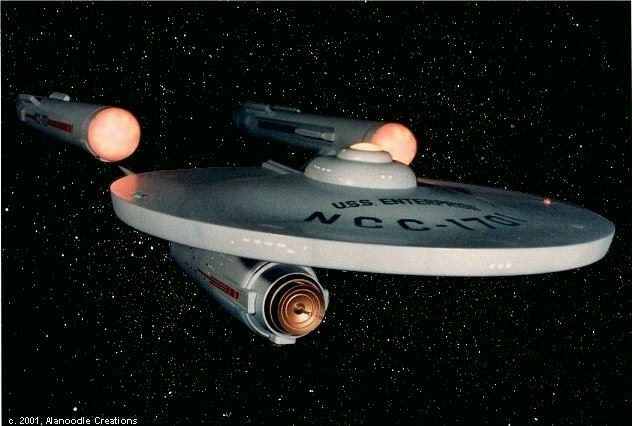 Click here for a 1024 x 768 image
Click here for a 1440 x 900 image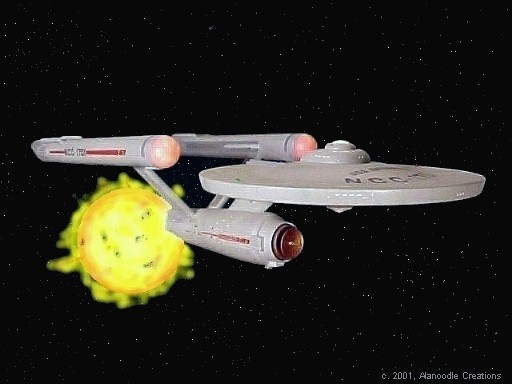 Reworking AMT-Ertl's Star Trek U.S.S Enterprise Kit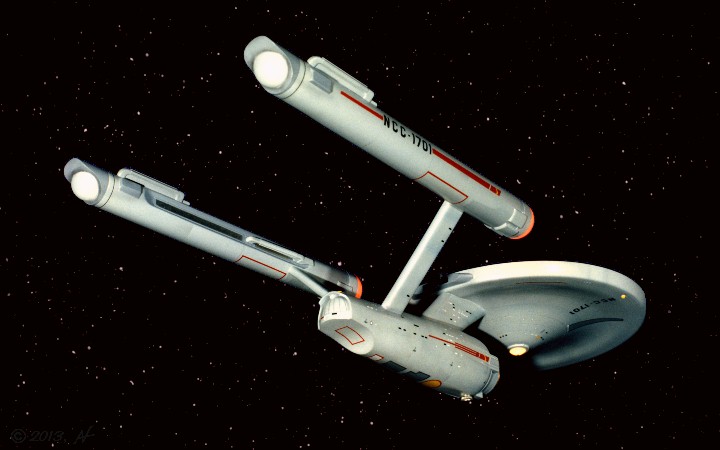 Click here for a 1024 x 768 image
Click here for a 1440 x 900 image
---
---