---

Kit: AMT-Ertl's "Star Trek U.S.S. Enterprise"
Size: 22", 1/537 scale (based on conjectural length of 1000 feet)
---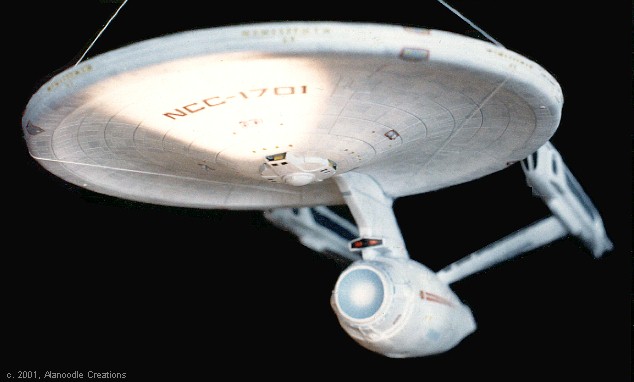 This Enterprise from the original cast movies was built straight from the box.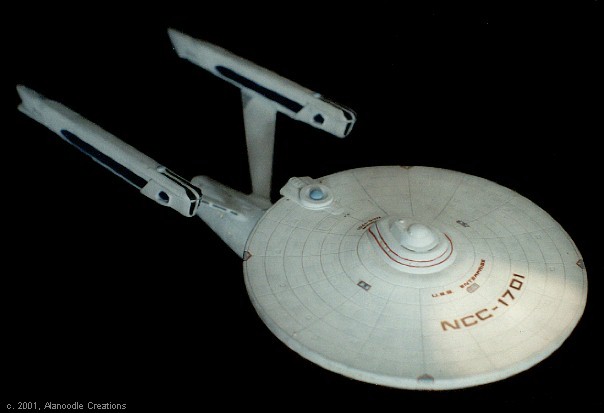 There are no lights built into this model. Lights are from an off-camera source.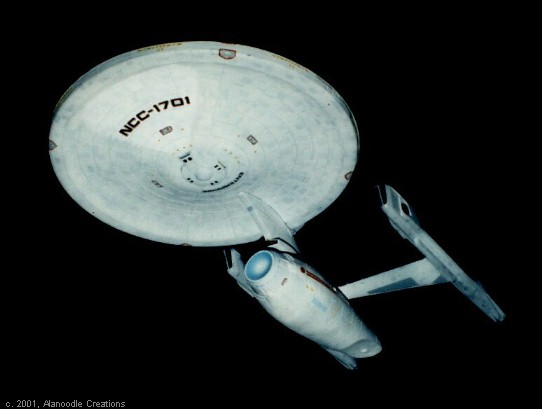 To paint the hull panels, the entire model was painted with Model Master Silver spray-paint. Random panels were hand-painted with Tamiya Gunmetal and Blue acrylic. Using a mini spray gun, the model was then covered with a mix of Tamiya White, Blue and Clear for a pearlescent effect. The Main Sensor was airbrushed with Tamiya Light Blue and White.
---