| | |
| --- | --- |
| This Bell X-1 is from Tamiya's model kit built with some slight modifications including a scratch-built engine section. Other additions include a pilot figure modified from another 1/72 scale aircraft kit and Chuck Yeager's broom handle. The model rests on a custom-made stand. | |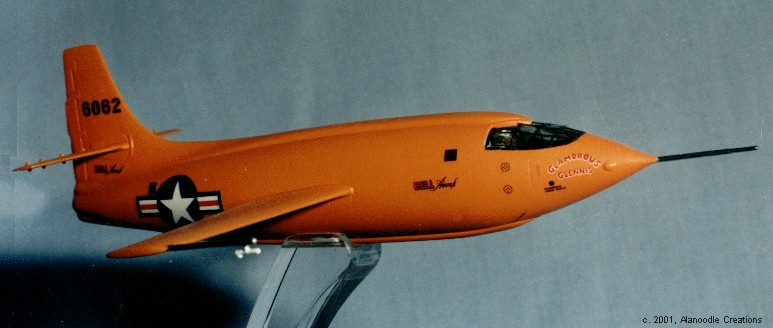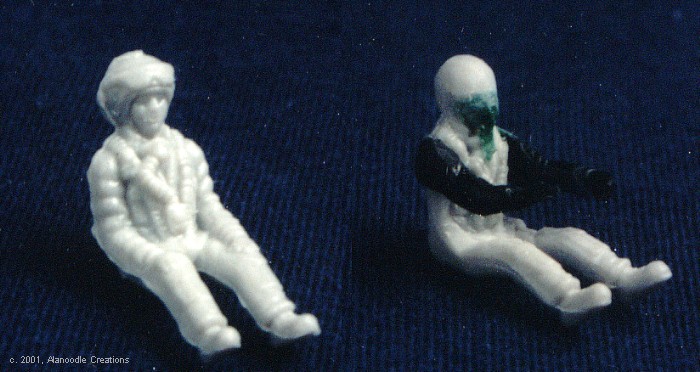 The above photo shows the pilot figure taken from an Airfix Avro Vulcan kit, before and after modification. The arms came from a Revell F-19 Stealth Fighter kit.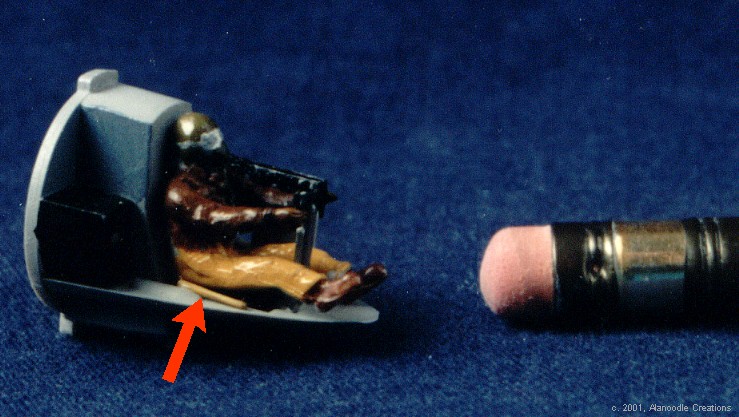 This photo shows the painted pilot figure in the X-1 cockpit with a pencil eraser for scale. The orange arrow points to the legendary broom handle used by Captain Chuck Yeager to lock down the hatch to the aircraft.