Scale Models, Photos and Ravings by Alan Nadel
Celebrating a life-long hobby obsession
TUTORIALS AND
KIT REVIEWS

A collection of articles,
how-tos and how not-tos


---




ON THE BENCH

A Gallery of
Unfinished Goodies

---





Experiments in
3D Photography
3D glasses not needed,
but if you got 'em, bring 'em!




---




Links
Favorite websites and
assorted meat by-products

THE GALLERIES

---




Starship rendering courtesy of Raul Quiles

---

---

---

---

---

A lot of pages in the Portfolio have some very old images from prints that didn't scan well or were taken years ago with a pre-megapixel digital camera. (Remember the one that took floppy disks?) Recently, new digital pics have been taken and some prints and negatives have been re-scanned. Many of these new images are good enough to replace existing ones and are being added to the gallery. Watch this space for the latest additions.
This website is dedicated to anyone who's ever looked at anything and thought, "Wow, that's cool!"
---
Any questions, comments or suggestions about
any of the models or articles in this portfolio?
Any goofs, gaffs, typos or bad links?
EMAIL ME
---
---

No animals were harmed in making any of the models in this portfolio. There were, however,
some fingers that were cut, slashed, sliced, diced, ripped and shredded, and
some noxious chemicals that were spilled, absorbed and/or inhaled.

God, I love this hobby!
---
There are three fundamental forces of nature in our universe:

1. WD-40 which promotes motion

2. Duct Tape which inhibits motion

3. Bacon
---

If you should find any of the images on this website cool enough to save for
wallpaper, your own website or any other use, knock yourself out. All I ask is
that you be honest about where you acquired them. This is just a hobby so I'm
not doing this for money. Proper credit would be nice, though.
---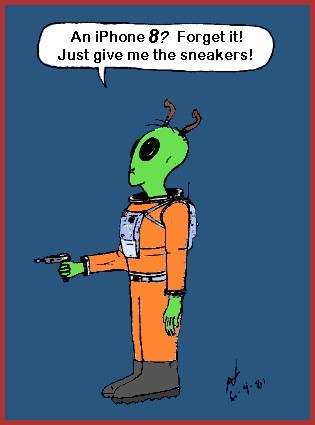 Alanoodle's Model Portfolio
All material,

2001 - 2016, Alanoodle Creations